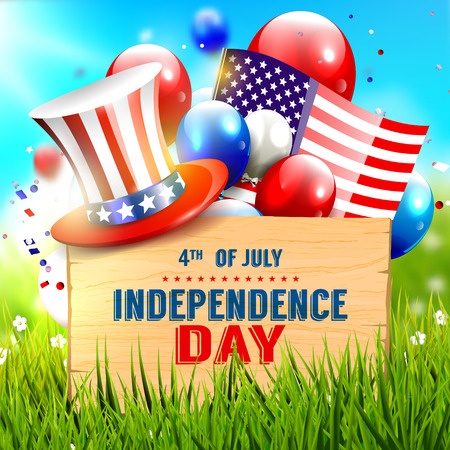 Fourth of July is a great day for games and fun activities, especially if you are expecting a large group of people. If you are looking for some fun game ideas to get everyone involved in then read below and hopefully these game ideas will be fun for you and all your guests.
Host a costume party and have your guests come dressed up as their favorite patriotic figure. The guest that comes as the best dressed and most creative patriotic figure can win some type of prize.
A flag hunt could be a fun way to get your guests active especially young kids. You will want to place flags around the backyard and/or house and the person who collects the msot number of flags wins a prize.
Another great game to play is charades. Have your guests get into teams and then choose someone from each team to act out the title of an American Patriotic movie, political figure or president.
Two other great games to play are football and baseball. Football you could probably play anywhere, but if you have a park closeby to you then you could play baseball there.
Baking is always a fun activity for everyone of all ages to get involved in. You can divide your guests into teams and have them bake create something with a Fourth of July theme. Have the adults bake a cake and decorate it and have the kids do the same but with cookies. Pick two teams that have the most creative design and have them as the winners.